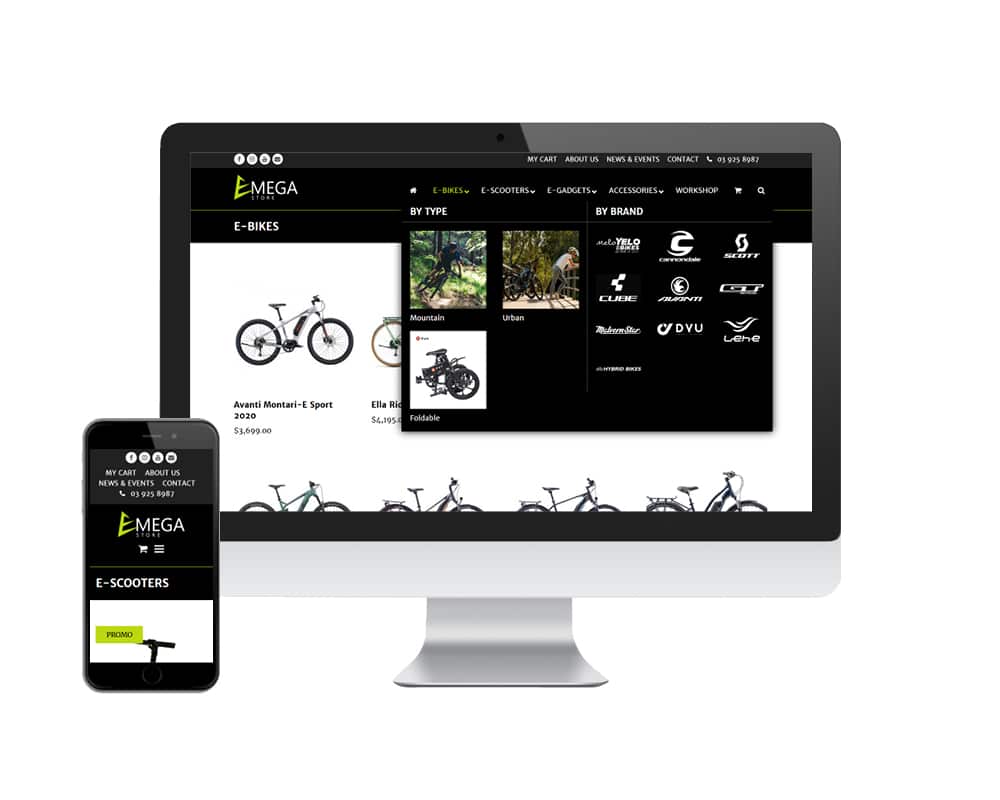 The Brief
Greg, who owns and runs the Simply Furniture chain, was put in touch with us by a mutual contact to explore creating an online presences for an exciting new business of his; eMega Store. The plan being to establish his premises in Christchurch and the southern hemisphere's largest eBike specialist stocking eBikes, eScooters, eBoards and more.
Our Solution
WordPress and WooCommerce wrapped up in an emotive design, appealing to the client base he is targeting his business at.
With the help of some great photography showing off the eBikes and eScooters in real life situations.