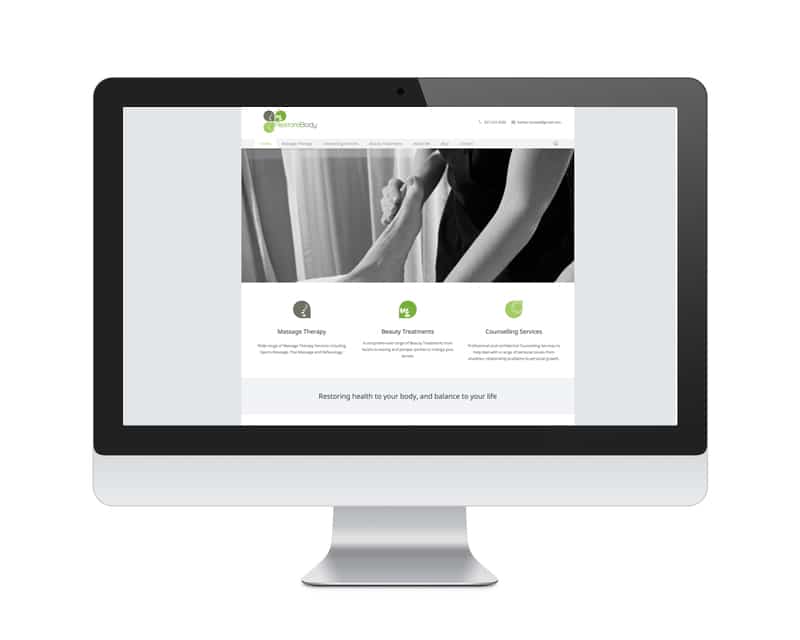 Louise needed an affordable website which would represent three distinct areas of her business – massage therapy, beauty therapy and counselling services. Louise was in the process of re-branding her business, so as part of the package we also created her a new identity for her services.
Our solution for RestoreBody was a basic SmarterAdmin WordPress website – simple yet professional – with a cleverly designed brand identity which would cater equally well for her massage, beauty therapy and counselling clients.
Take a look at RestoreBody's website here.