Our SmarterAdmin Web Services
If your office looks as though a bomb has gone off, maybe it's time to get smarter about your admin. We can help with all those necessary but non-core tasks that take up your time but don't earn you money. Whatever you need a hand with, we can do as much or as little as you need.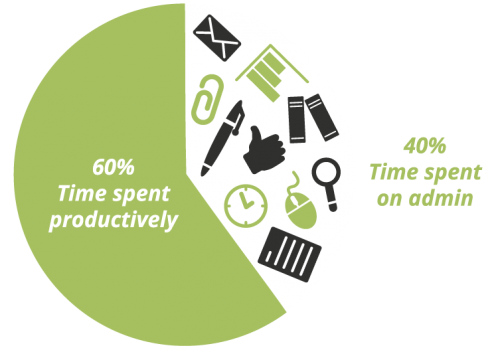 Did you know that the average small business owner spends around 40% of his or her time on admin? This can quickly become overwhelming.

A few regular text and image changes can do wonders for keeping your website current, improving client engagement and has the added bonus of improving search engine optimisation.
Editing a website can seem daunting. We can train you how to do it yourself, or we can take it off your hands, leaving you more time to concentrate on the revenue-generating aspects of your business.
SEO is a term we often hear.  We know it relates to websites, and that it is something we ought to be doing.  It is a term that either evokes boredom or panic in most small business owners.
Why does Search Engine Optimisation matter? Without it there is little chance of anyone ever finding the lovely new website you have just invested in.

Social Media is part of our lives, whether we love it or hate it.  For those of us that own a business, this is a great way of keeping in touch with our customers.
It can be difficult to know where to start, or what the best approach for your business might be.  We can help you decide which sites are most appropriate for you, and get you started.
WordPress websites, like any other software or content management system (CMS), benefits from regular software updates.
We follow some simple and robust processes, including a full backup of your website before we start. We have technical backup to hand.  No hassle, no heartache and minimal to no website down time.

SmarterAdmin. Helping you save time – and money.
We don't just do web admin, we can also help with social media, newsletters, copywriting and web CMS training.