We listen, we act, we deliver what we promise…
we are Slightly Different. Web Design Nelson.
Why choose us...

We work with you
We work with you, as well as for you. Our value isn't in simply giving you what you have asked for but, where possible, to help with the thinking and provide the best solution possible.

We speak plain English
We speak English – not nerdish! We don't like to confuse with long words or technical jargon and tend to just say what we think – straight up.

We focus on business
While we are a design and technology company our focus is on business before technology. After all, what is the point in a web site if it doesn't work for your business!

We work with experts
In the complexities of delivering the online business solutions of today we don't try to be a jack of all trades. Where needs be we work totally transparently with specialists in other fields.

A wealth of experience
We're not just designers or techies! Our team comes from diverse backgrounds in business management, marketing, business coaching, design and software development. All across a variety of markets.
A proven history
16 years in web design & development,
25 years in business management.
We work with clients around the globe from offices in two countries.
If you're just starting on the web why not try one of our fixed price ready made solutions?
Take a look at what we do
Design is a personal thing, but we'd like to think that our designers listen to what you want, challenge your thinking and then deliver a design that you like and that works for your business. Don't take out word for it, have a look at the diverse designs in our portfolio.
Our latest news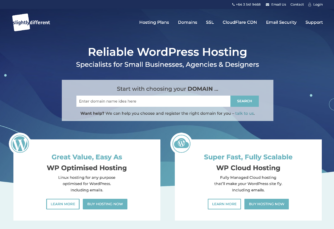 For once we've done a website for ourselves! Not web design this time - but another major part of our business - NZ Web Hosting. Over the last few years…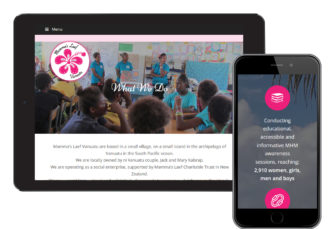 In January we promised that in 2019 we would create four free websites for individuals or businesses who are helping to reduce climate change. We are so excited to showcase…
What our clients have to say
Chris and I are so grateful to you both for giving our company a fresh look!
The website looks amazing and you have both been so efficient and friendly to deal with.
Thanks so much guys.
Stephen and the team at Slightly Different are truly great. As a Designer I always get assistance and help when working with clients. I can highly recommend using Slightly Different for your hosting, domain and website design and development, and I'm personally using them for my own website and I always recommend my clients to get onboard too!
Thank you team and keep on being Different!
Steve and his team designed a brilliant website for us, really taking in to account our goals and peculiarities. What we got was better than expected. The website is perfect for our clients and we've been getting great feedback on it since it launched recently.
Hi Stephen and team
Just thought I'd send a note to say a big  thanks to you and your team for all of the hard work you have all done to give  us an up-to-date website.
Your team has been amazing throughout the whole process and it's been a pleasure working with everyone involved. We are extremely happy with how the website looks and how easy it is to navigate .
Thanks so much for being 'Slightly Different'.
Ange
Nelson Plumbing
We had our first ever website created and hosted by Steve, Jo, and their team at Slightly Different and they have just created a second website for us for a new venture. Steve and Jo were very patient with us and took the time to explain the capabilities of our websites to us in plain language.
The team at Slightly Different has an outstanding blend of good old-fashioned customer service coupled with cutting-edge technical knowledge and professional expertise.
Any questions we have had have always been answered promptly with minimum or no disruption to our business.
We would not hesitate in highly recommending the team at Slightly Different, they go well above and beyond, such amazing service!!
Have a Hap-pea day!
Thanks Steve – we've worked with heaps of partners over the past few years but Slightly Different is definitely the biggest bang for the bucket and you're offering a great service.
With Ecotech's new revamped website now live, I felt I must write to thank and congratulate you, MJ and the rest of the team for your outstanding work.
While I understand why you have modestly named your business 'Slightly Different' as a point of difference in a competitive marketplace, after the consistently positive and effective assistance we have experienced when dealing with you and your staff, from receptionist right through to hands on website designers, you could rightly rename your business to become 'Significantly Different' – because you are!
All too often when I have had to deal with 'creative types', too much time seems taken up with reasons why something can't be done. Your team have fully interpreted our wishes while also giving excellent proactive advice that has helped significantly improve the finished look.
Sincere thanks to all who have played any part in this wholly successful project.
I'd just like to take this opportunity to say that it's been a pleasure working with you, Stephen. You've always responded promptly and been very fair with us.
We have used Slightly Different on all three of our websites and can not rate them highly enough.  Problem solving is prompt and on the button, suggestions on improvements and up to date products for our sites are recommended to us as and when they see it fits or suits. We have no downtime, get warnings if hackers are attacking our sites, advice on website security and options to upgrade if required. Steve and his team are approachable, professional, friendly, prompt and up to date with all web products and design.  Thank you so much.
As someone experienced with running large web sites I find your system refreshingly simple to use and yet it gives me all the control we need for every day management of our superb new site – it just worked, a big thank you!
Slightly Different really was more than slightly different and I have been so impressed with the service you offer.
Stephen has hosted our website and email for over eight years and I have been knocked out by the quality of service.