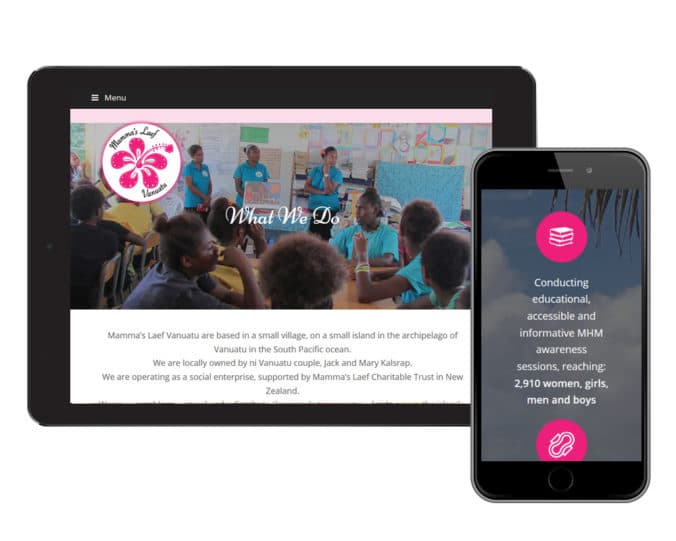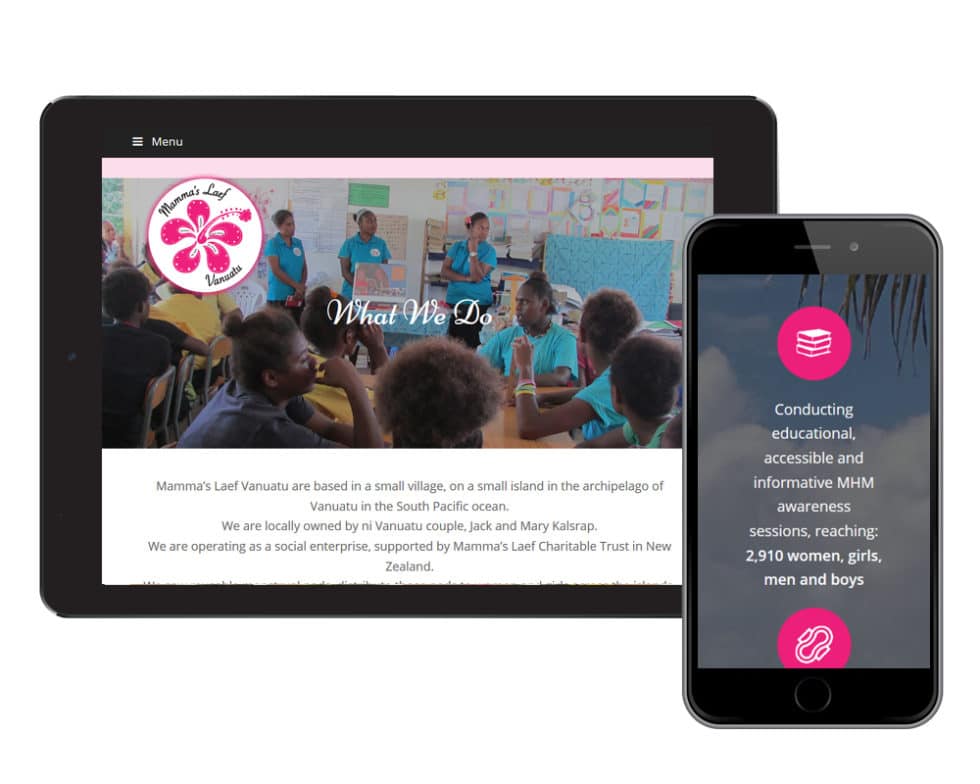 First free website supporting environmental change!
In January we promised that in 2019 we would create four free websites for individuals or businesses who are helping to reduce climate change.
We are so excited to showcase our first website – Belinda from Mamma's Laef runs a Charitable Trust that works to distribute reuse-able sanitary items to women in Vanuatu. No more plastic waste, and a fabulous contribution to the community of Vanuatu as well. Take a look at their new website, and if you like what you see, maybe make a donation so they can keep up the fabulous work.