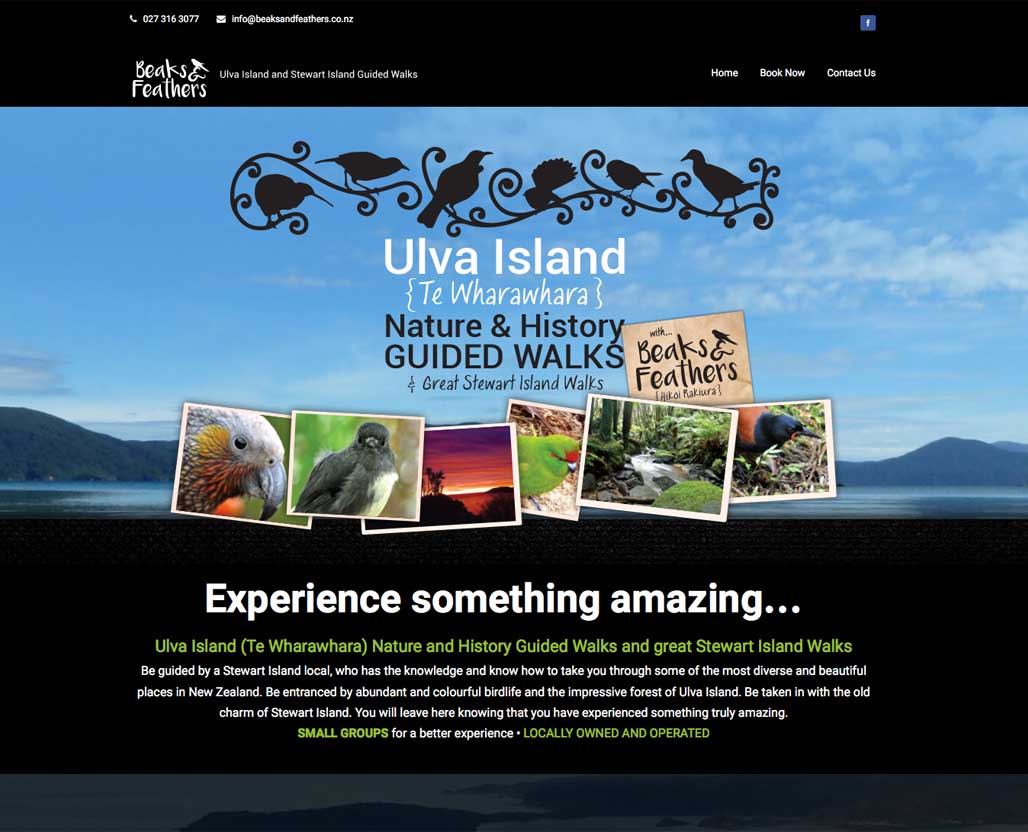 The Brief
Angela approach MJ for help designing a new web site to market her unique guided walks on Stewart Island looks for something just a little bit different and show off the beauty of the Island.
Our Solution
First and foremost this site is primarily for travellers so mobile device support through a responsive web design is critical. Followed by a design that creates a strong backdrop for some of the beautiful photos. Then clear descriptives of the walks with a super easy to use online booking system.
Yep, WordPress done the Slightly Different way with a stylish modern responsive web design and online booking built into the site.