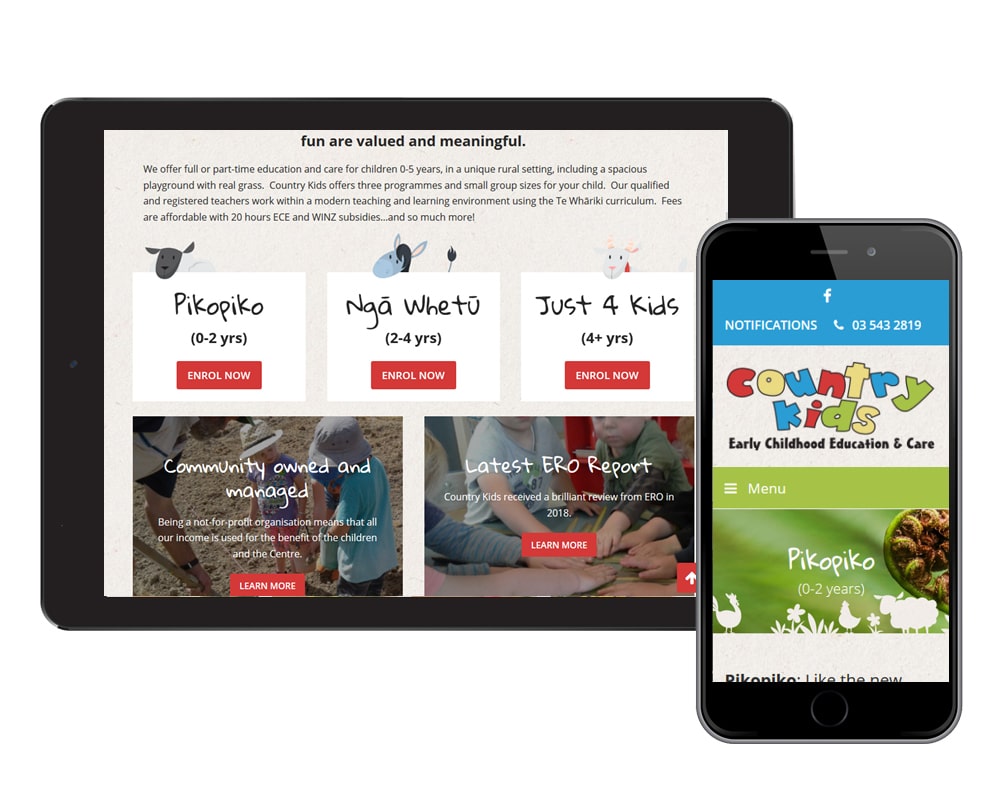 The Brief
Anna approached us on behalf of the committee at Country Kids wanting to re-design their web site, which had served them well for years. They were keen to improve mobile friendliness and ease of use, plus take advantage of some of the great modern design elements available for the web now and allow the site to shine above their competitors.
Our Solution
A new mobile friendly web design built around WordPress to give a super easy to use web site content management system.
Illustrated with some really cool custom icons and illustrations and a responsive mobile friendly design to bring it all together.