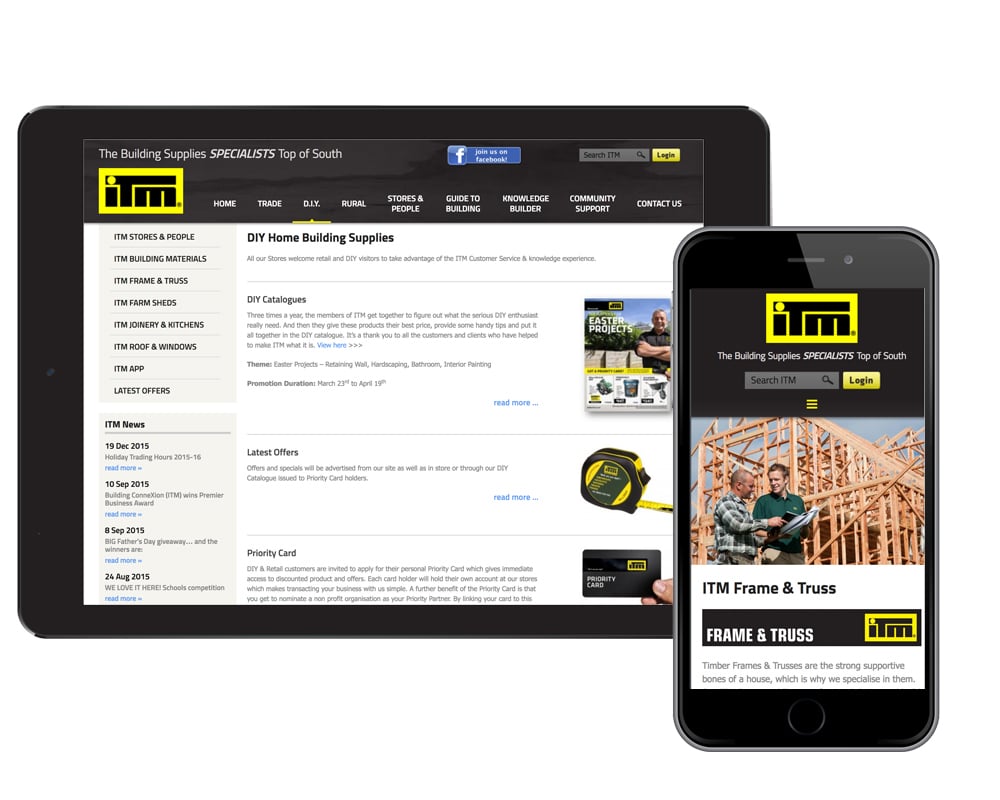 The team at ITM approached us for a new web site that would reflect the national ITM brand but also work in their local market of Havelock, Nelson, Motueka, Takaka and Greymouth.
The site needed to show off their product range with information and galleries, display information on their various locations and the people involved and allow for various custom layouts that made the site easy to use.
Starting with a WebSocial solution based on WordPress we then added various layers of customisation to provide functionality for the structured display of stores, people and news along with some galleries for the products.