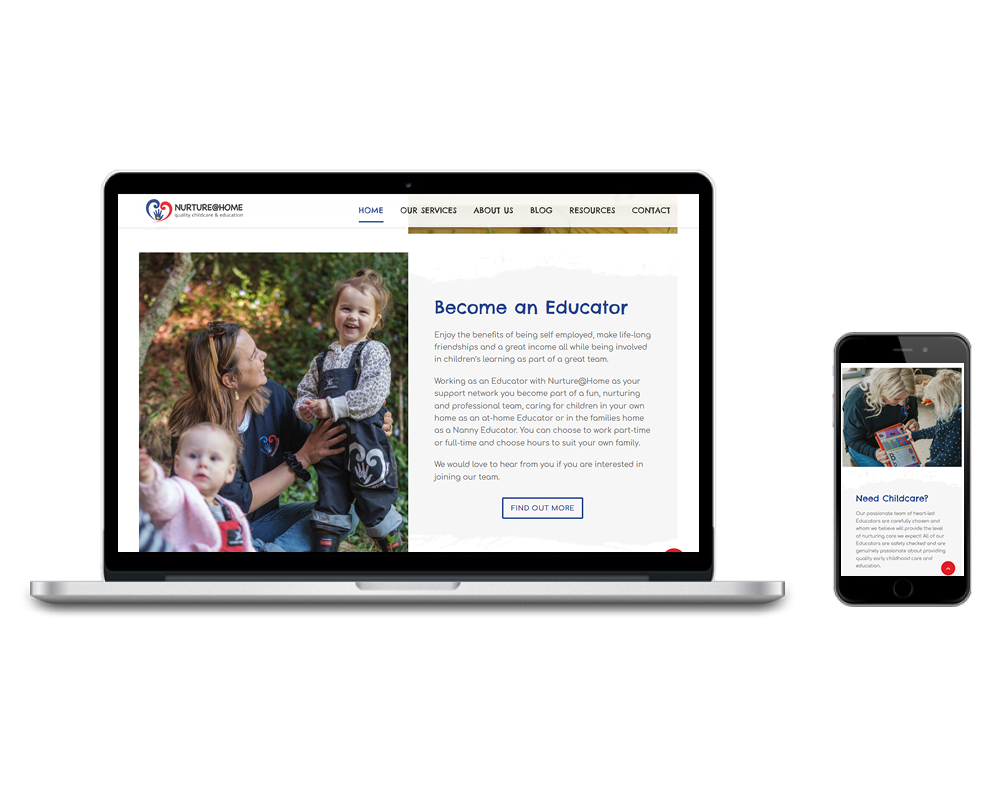 The Brief
Janelle and the team from Nurture @ Home have now been clients since they had their first web site designed with us in 2016.  They decided it was time for a refresh, redesign and modernisation of the site and we're really happy they've come back to us.
Our Solution
Being pleased with the original solution we provided them using WordPress and some of the new features that we have added over time we offered them a fully managed WordPress web site on our WebEasy WordPress network.  Everything that they had before but now faster, more secure and fully managed so they don;t have to worry about updates.
And, of course, a fresh new mobile first design.