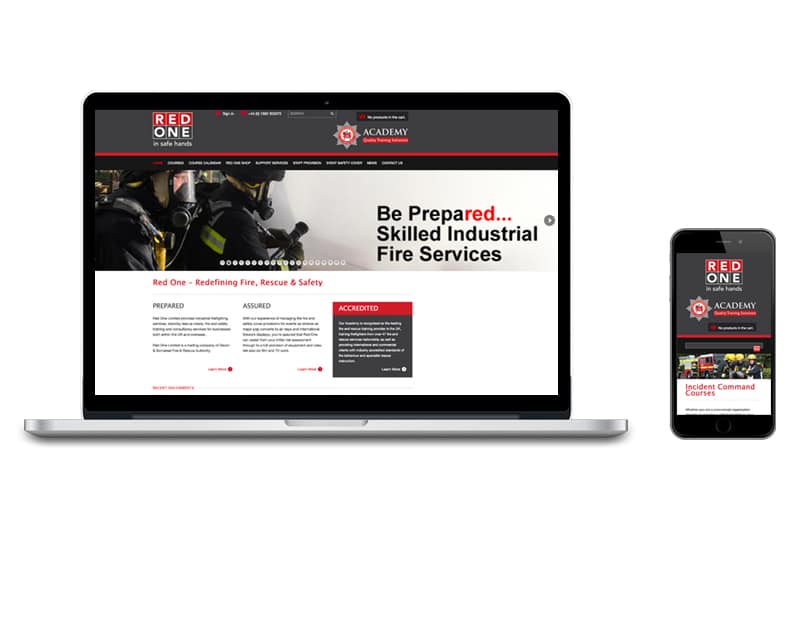 Red One Ltd, a commercial arm of the fire service in the UK, wanted a fully integrated solution for promoting their training services with an online booking system and eCommerce. Marketing, training course calendar, event ticket sales and an online shop.
They had two very specific requirements.  Firstly the site needed integrating with their internal systems to bring all accounting data into their internal accounting system. Secondly, to be secure in line with ISO 27001:2005.
To cater for the extra security requirements, we host the site on one of our private VPS systems with various security mechanism at a firewall and operating system level. We developed and online monitoring, backup and update policy accordingly.  Usign site configuration and programming we also implemented the various login protection mechanisms, a CMS audit trail and other requirements.
Click here to view the website.