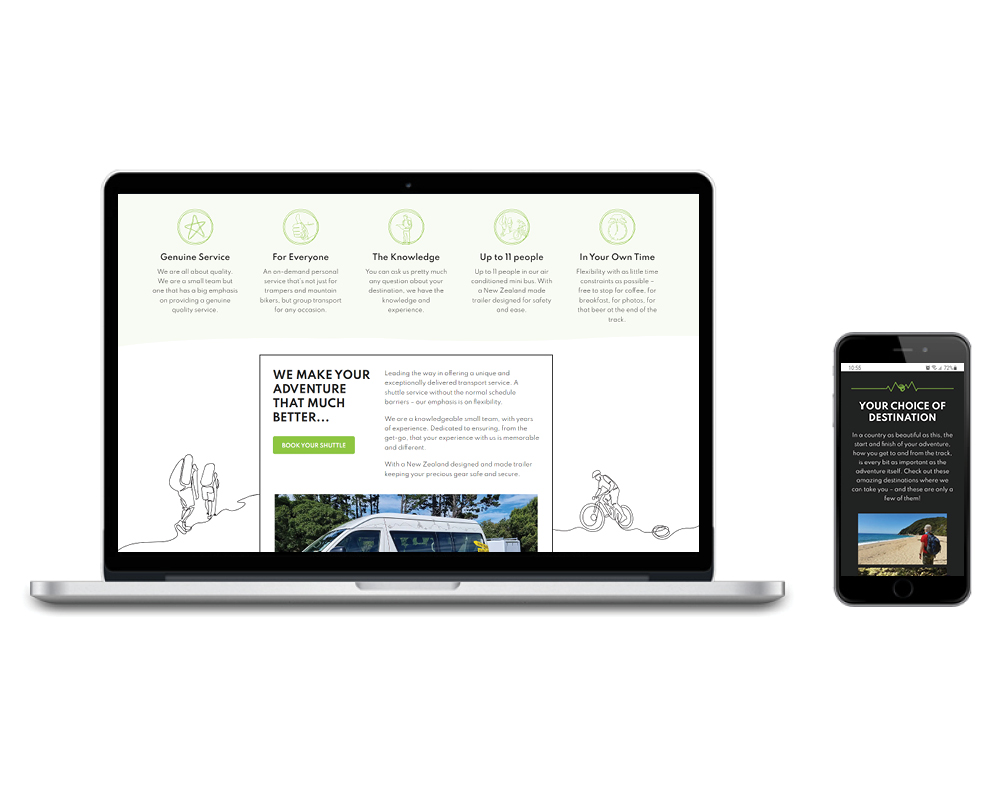 Karen and Jackie came to us nice and early in their exciting new business venture. They wanted a web site and help lining up their brand to reflect a fun and personal shuttle service for mountain bikers.  What a great name, Scrambled Legs!
With plenty of advance warning we were able to maximise how we could help and deliver them something we felt fitted the mark and was quite special.
Our Solution
Working with Hayley from Tizza Design on the brand, adding in some original line drawings from MJ and a vibrant web design.  Then build that around WordPress as a responsive web design.
I'd like to think we delivered something that will really work for them, and we wish them both all the best with their business.