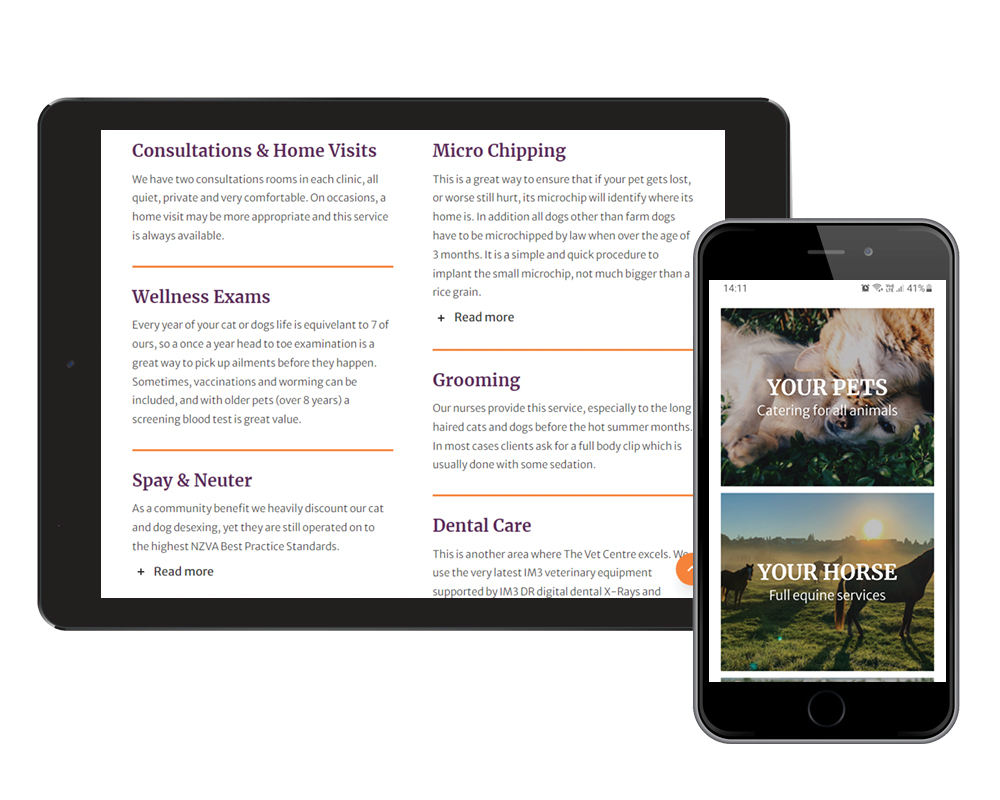 The Brief
The Vet Centre have now been a client ours for several years but felt it was time to an update to their website.
They came back us to rebuild their web site, modernising the design and making sure it reflected their varied client base.
A simple but eye catching redesign of their previous web site, to suit large modern screens and mobile devices alike through a responsive web design.  Then wrap this around a carefully configured site built around WordPress and hosted on our full managed hosting service, so no need to worry about software updates!
… take a look.