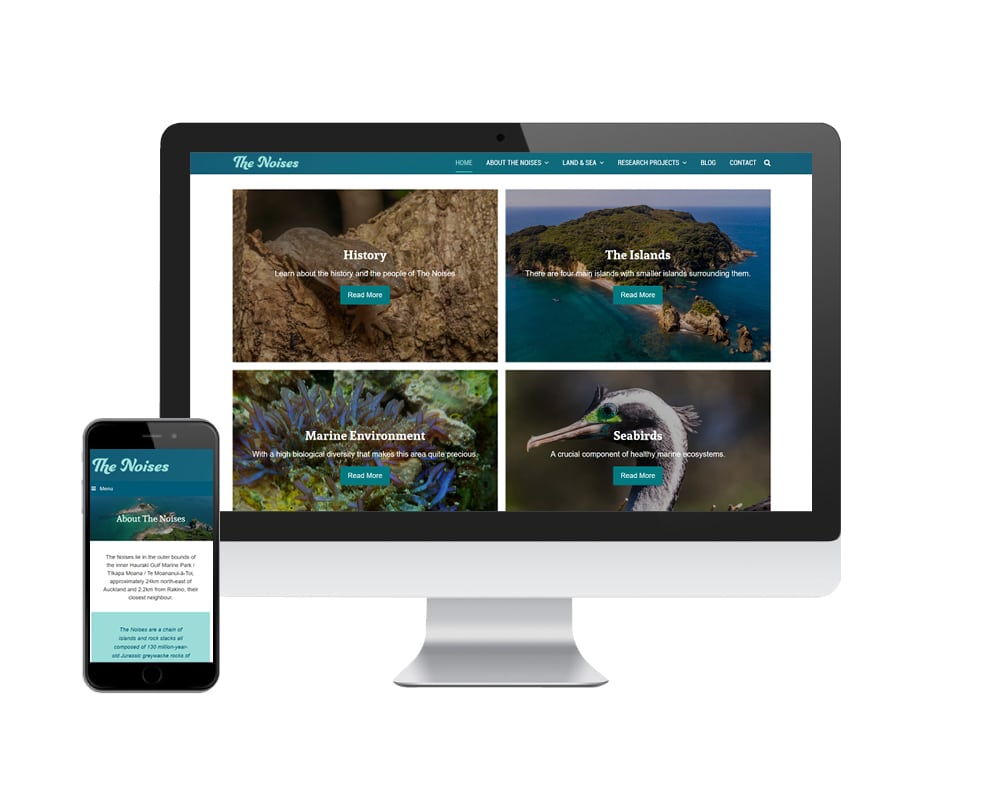 The Brief
The Neureuter family wanted a website that showcased the fabulous conservation work and projects that is going on in The Noises and asked if we could help and so this became the last of 4 free websites for the environment that we offered in 2019. It was such a great project to work on and learn all about what is being achieved in The Noises. We didn't even know these islands existed so we've learnt a lot!
If you love wildlife and conservation there's something on this site for you!
Our Solution
A modern, mobile friendly WordPress website with one of MJ's fabulous designs, showcased some amazing photography of the islands and their wildlife.
The website is hosted on our managed server so updates and security issues are taken care of….. take a look.