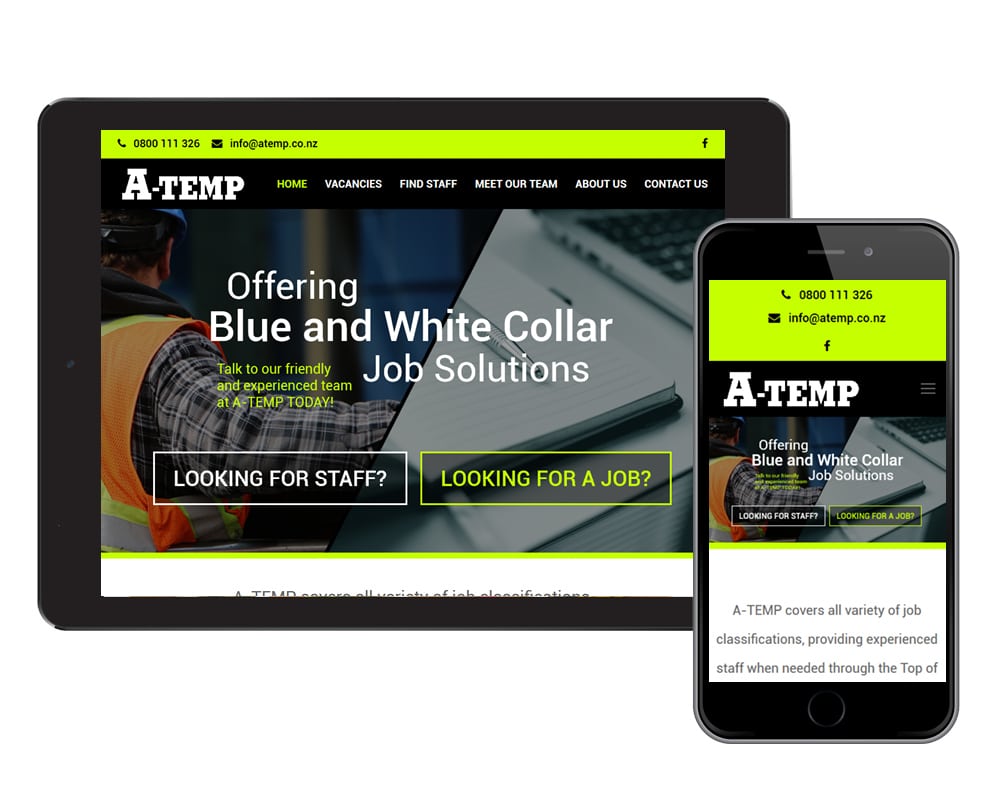 Debbie from ATemp approached us looking for a company to redesign their ageing web site design. She wanted something vivid that made her brand pop on screen and which clearly catered for their two markets.  White collar and blue collar jobs.
A mobile friendly view was very important as was a clean design that was super easy to read.
Our Solution
Simple; one of our ProStart WordPress websites with a mobile friendly design that properly reflected their brand.
Just to add to the no-fuss factor, the site is hosted on one of our fully managed WordPress Networks so we could look after everything technical.