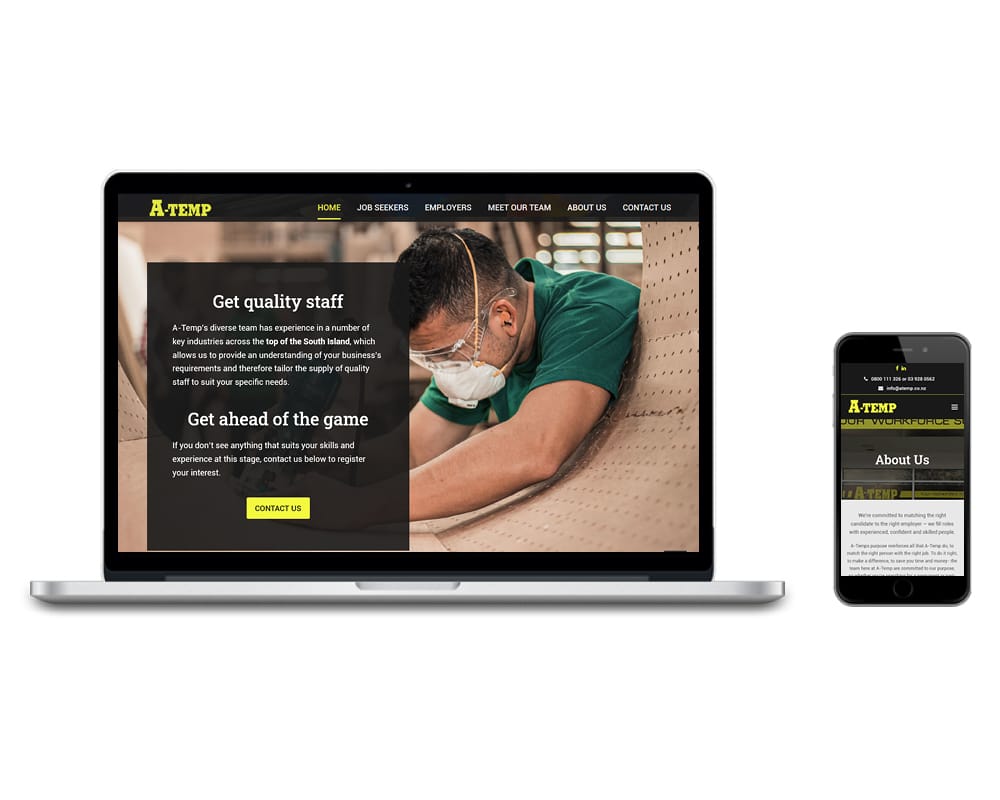 Debbie, from ATemp in Nelson, has now been a web design and web hosting client of ours for several years.  With the ever changing market she came back to us for a redesign of her web site and to make some changes based on what has been learnt with the first web site we built for her.
Our Solution
As they were very happy with WordPress that we used to build the original web site, we redesigned and rebuilt the site over the original, bringing in some new features and subtle changes.
ATemp.co.nz 2.0 hopefully provides all the refinements Debbie was looking for and will see them through the next few years.