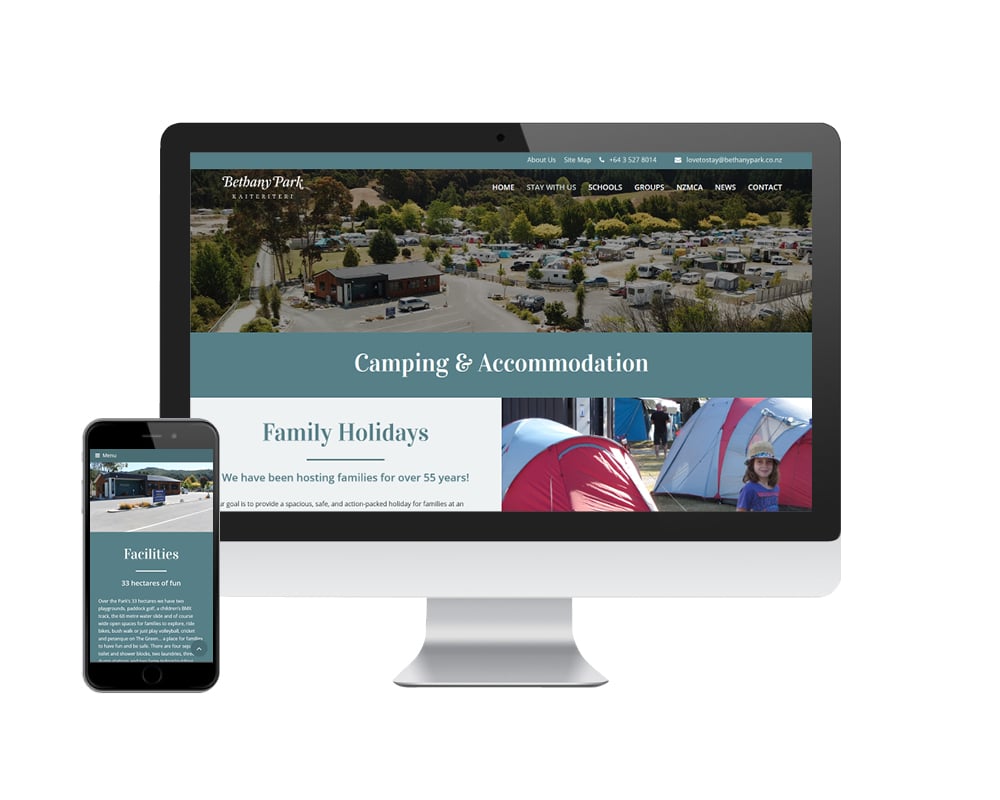 Roger, Sue, Rebecca and team at Bethany Park have been clients of ours for years now with their previous web site.  They approach us earlier this year for the next incarnation of their site.  This needed to involve the evolution of their brand in line with the amazing new reception area at the park and their new signage.
The main driver of the redesign was to make the web site more accessible and inclusive.  Simplifying the content, modernising the look and feel, and clearly signposting the site as open to all who want to come and enjoy it.
Our Solution
Given they enjoyed the previous web site management system based on WordPress CMS we kept this but moved them onto our WebEasy managed WordPress network with all the benefits of the latest software and enhancements making web site management super easy.  Added to this one of MJ's amazing modern designs coup,me with some great imagery.