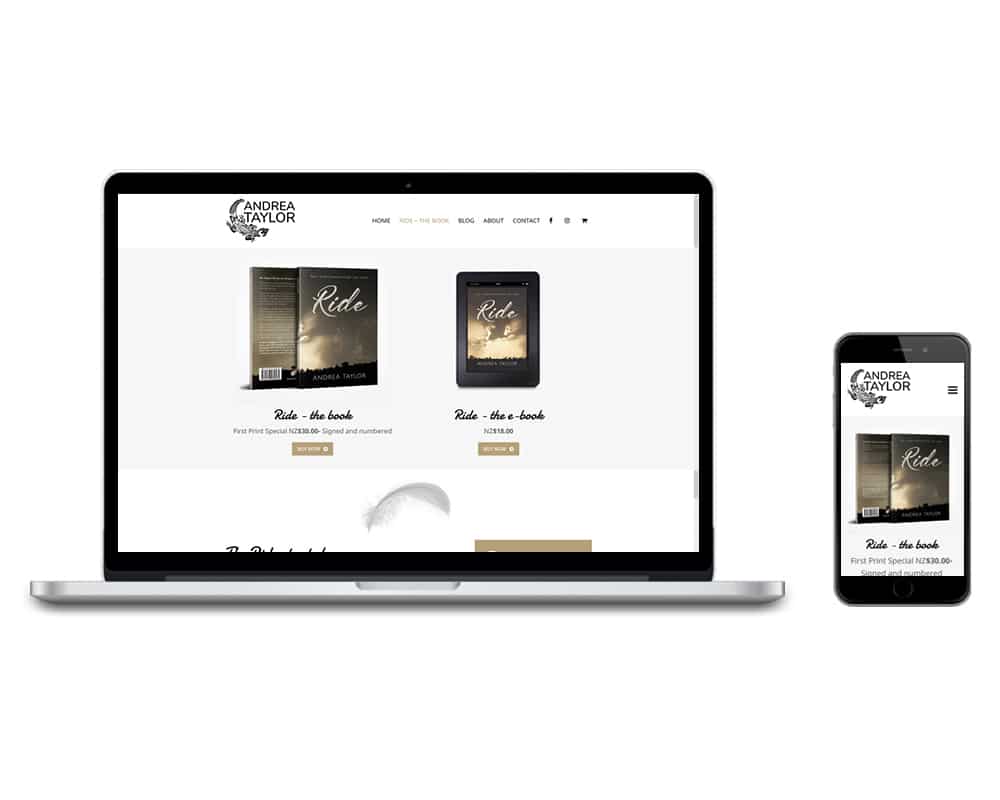 Andrea approached us frustrated with complex ecommerce systems and not getting what she needed from simple PayPal buy now buttons.
All she wanted was a beautifully designed web site with a nice, simple and quick to use mechanism for selling her book in a choice of printed and ebook formats.
An inspiring web design reflecting what we learnt about Andrea, her needs from a website and the incredible story of how she coped and learned to live life again after her son's suicide.
We delivered this using our WebEasy fully managed WordPress system with WooCommerce installed but simplified to make the process of buying the book as easy as possible… take a look.