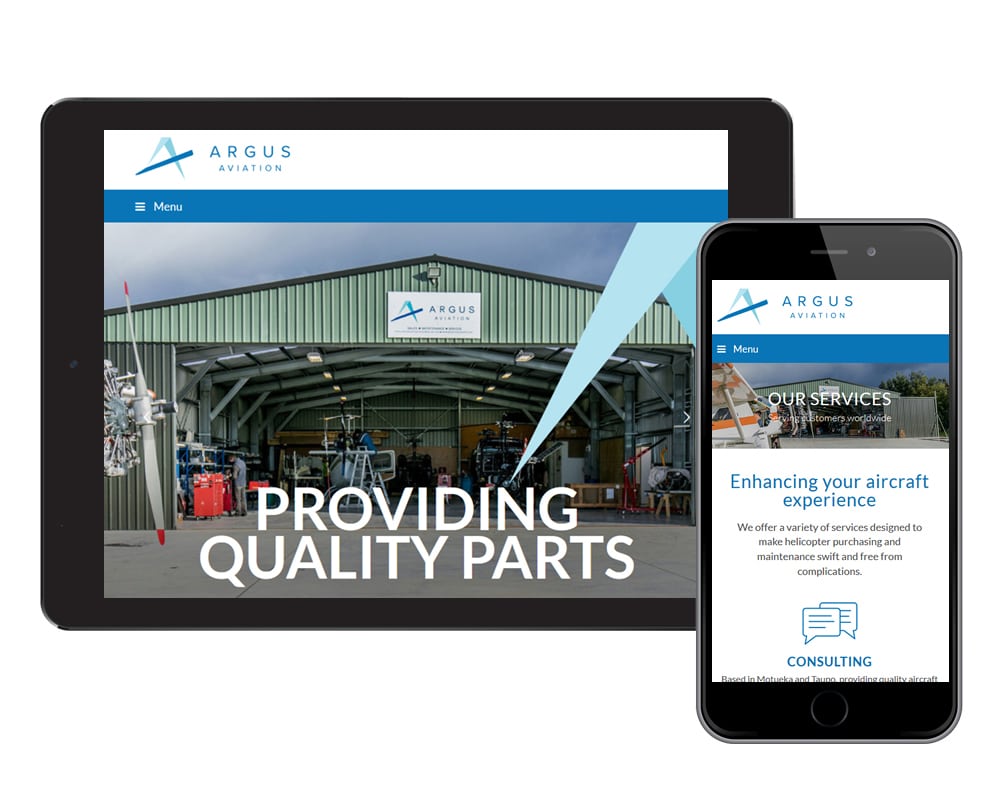 Mark and Jo from Argus Aviation came to us on a recommendation wanting to "jazz up" the design of their web site and bring in a second operating base as they had expanded.
There were also aware the current site wasn't working properly on mobile devices and want to rectify this.
Our Solution
We took the opportunity to open up the web site design to create more space for new content, improve readability with larger fonts and cleaner line spacing and build a responsive web design to make the site mobile friendly.  All built on our fully managed WordPress network.
Also obliging with a base installing of WooCommerce to provide for a future project they are exploring, selling parts online.