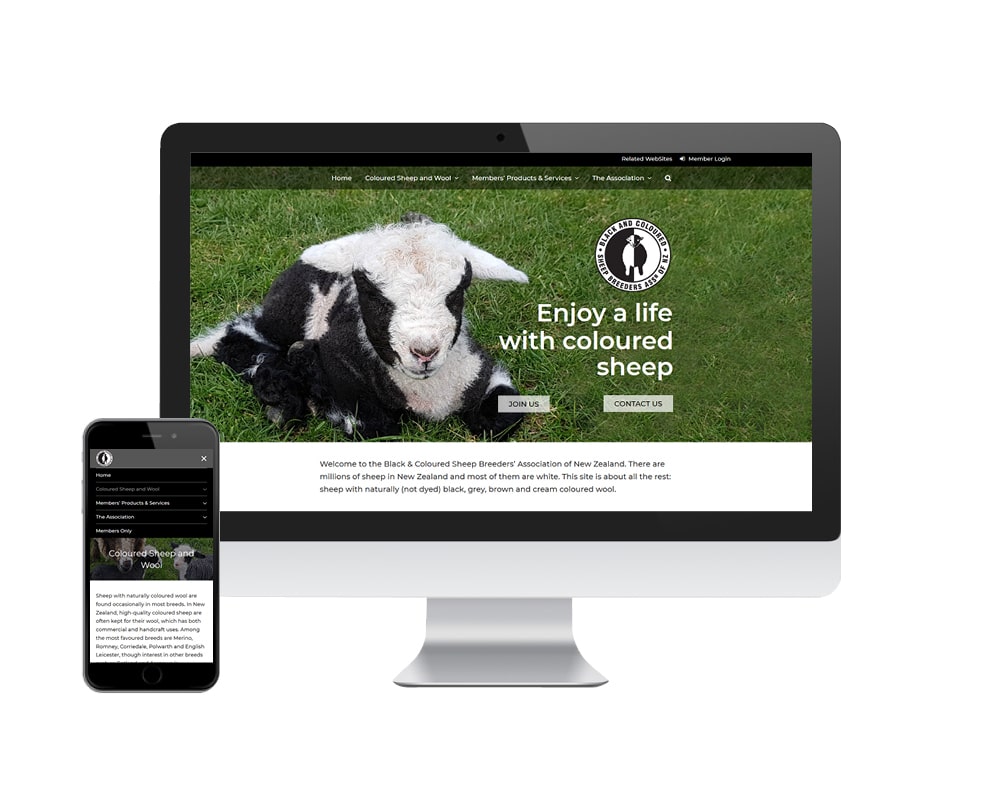 The Brief
Richard and Catherine came to us on behalf of the Black & Coloured Sheep Breeders' Association of New Zealand looking for a new web site to modernise the online presence of the organisation.
Their requirements included a modern, welcoming web design that worked equally well on desktops and mobile devices.  A design that appealed to prospective members and gave the organisation a modern and interesting image.
They also wanted to build in a new members management system to allow for online membership registrations and renewal with access to member only information.
Our Solution
A WordPress web site with a responsive web design to provide the core web site content management functionality and cater for a design that works equally well on desktops and mobile devices.
Add into the mix some great photography provided by the client, along with some carefully sourced stock photos. Then a reorganisation of the text to read better and draw people in.
Finally we added in a system called Paid Membership Pro configured to match their existing membership levels and hooked it into Stripe for credit card payments. We then imported all their existing member levels and members.
They now have a system that will carry them into the future.