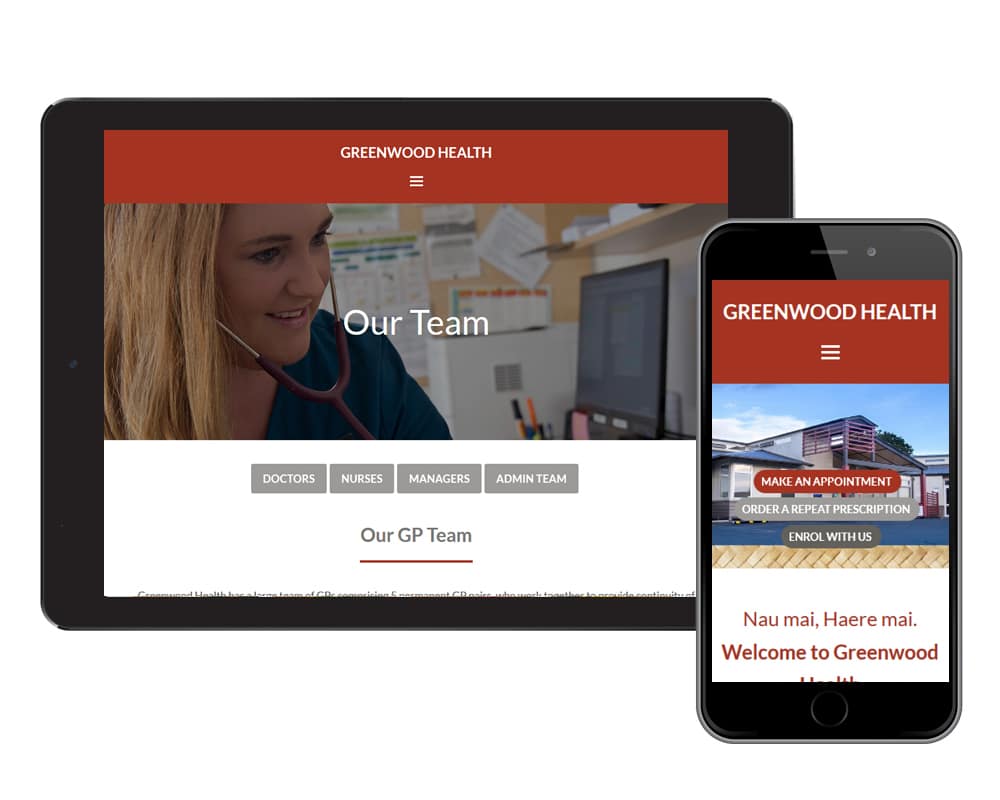 The Brief
Naomi from Greenwood health contacted us looking to update the health centre website.  The old one was showing it's age and not really communicating certain key features clearly. In addition the old site was not fully mobile friendly.
Our Solution
A responsive web design based on our ProStart WordPress solution with careful consideration for the key features users would be looking at the website for such as new patient enrolments, appointments and repeat prescriptions.
We coupled this with our fully managed WordPress hosting and our super easy to use configuration of WordPress to create a mobile friendly, modern website that staff at Greenwood Health can easily edit and maintain.