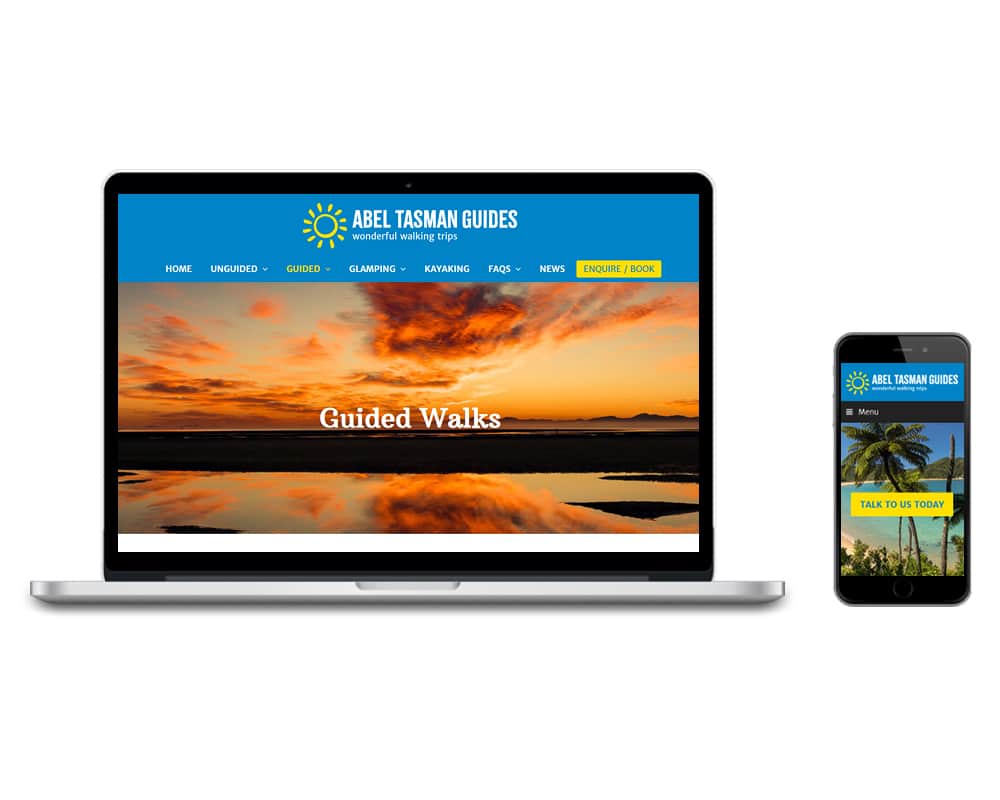 The Brief
Chris and Wally from Abel Tasman Guides came to us wanting to not only modernise their website, but also to refresh their brand. They were after something simple and modern that reflected the colours and feel of the Abel Tasman, providing a platform to really show off the great photography done by Ian Trafford as a backdrop to the amazing guided and unguided tours they offer.
So we put them directly in touch with MJ for a logo refresh.
Once that was completed we then set about creating a super fresh and vibrant design that captured the essence of the Abel Tasman to entice people in to reading about the fabulous tours on offer.
… take a look.