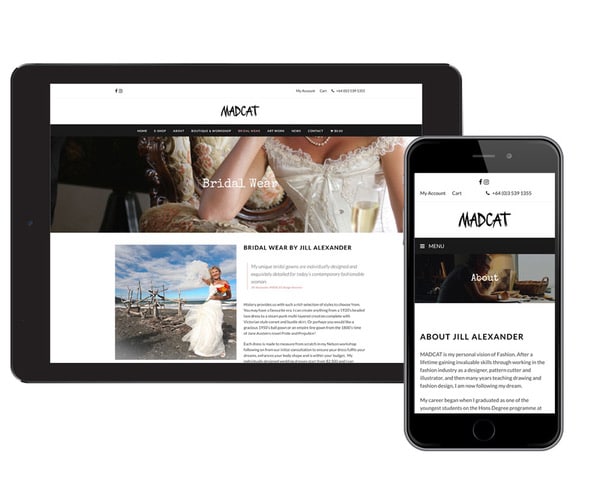 Jill came to us wanting to revamp her old website and combine it with an ecommerce system to sell both her art and clothing range.  This would then also replace another site she had on Shopify.
The website also needed to showcase the work Jill does with brides, creating unique Victorian inspired bridal gowns.
Amanda built a design, around our ProStart WordPress solution, to reflect Jill's products and style.  WooCommerce was then added with Stripe payments so that Jill could easily manage selling her products online.
With a little training and support, Jill is now happily editing her website and products and has full control.
The website is hosting on our fully managed WordPress servers in Auckland, which includes backups, updates and security.
… take a look.