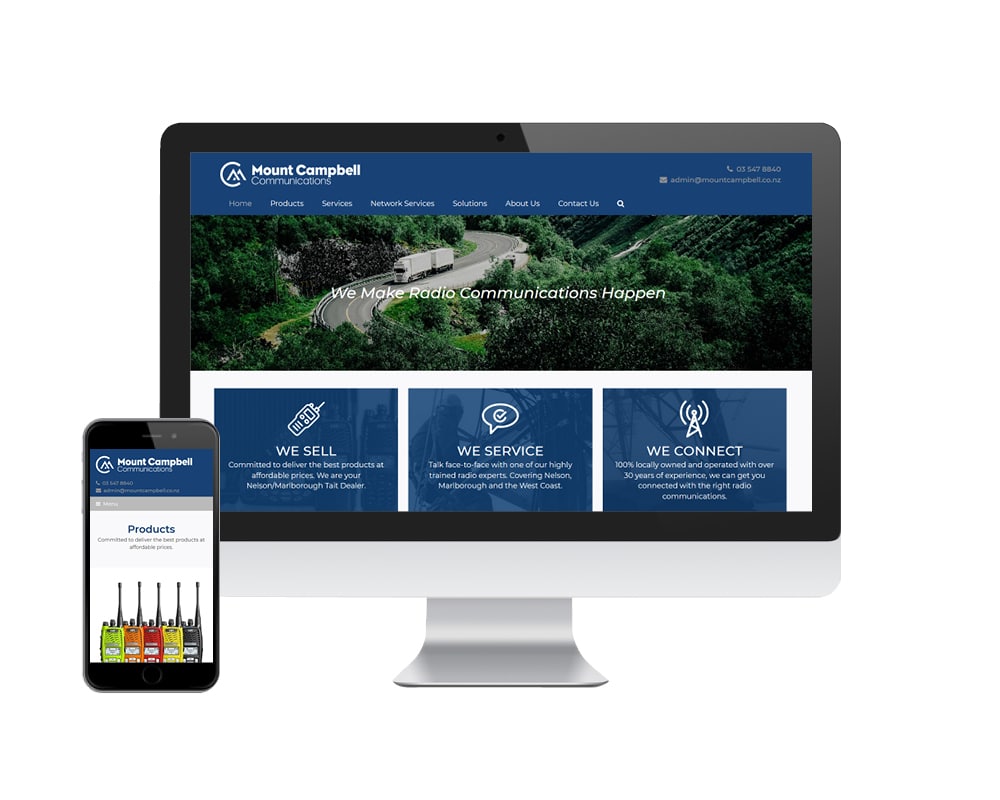 The Brief
Lloyd and his team at Mount Campbell Communications came to us for a new web site to replace one that they had for over 7 years. Their website needed updating to be more dynamic, mobile friendly and give them the ability to edit their own content. They also wanted a web design that better reflected their business, clearly signposting their three key areas. A priority was easy of use for their customers in finding information on their product and service range.
Our Solution
We built Mount Campbell Communications a new, responsive web site. It is designed around the super functional, easy to use WordPress content management system. The site is hosted on our WebEasy fully managed WordPress network for ease of maintenance.
The design included careful laying out of content provided, to make the key marketing messages crystal clear.  Clearly identifying their three core areas of service and their target market so potential customers can see they are in the right place in the blink of an eye.
Clean, simple and effective web design, providing the online marketing they required.