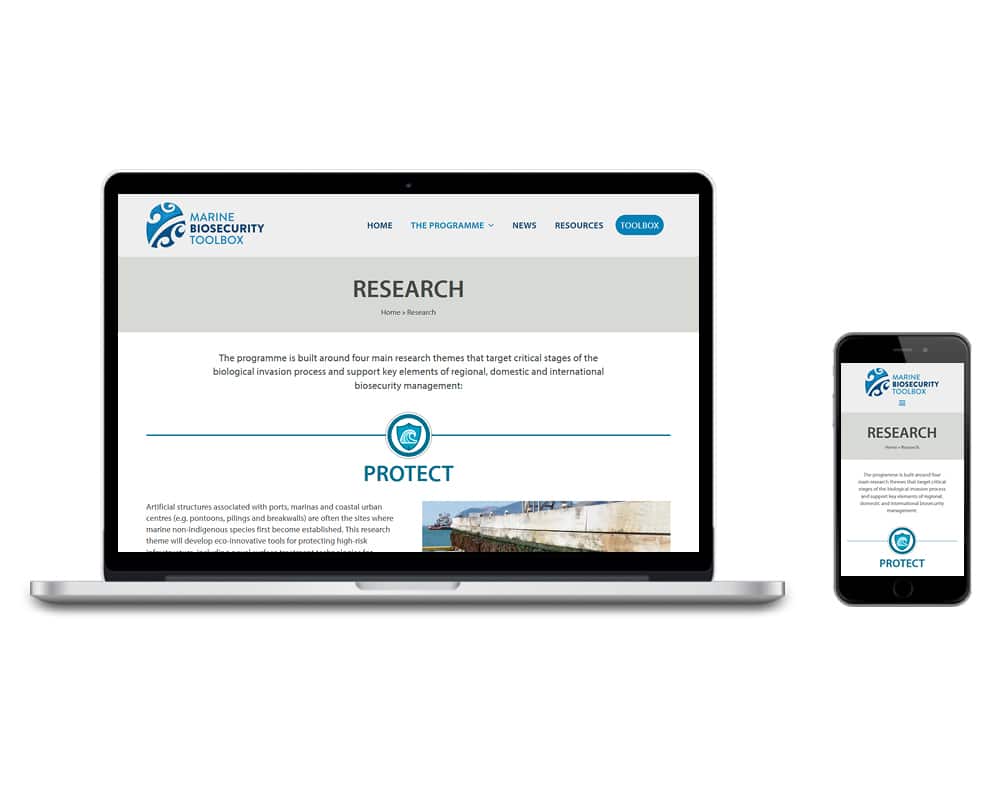 The Brief
Oliver, Anastasija and the team at Cawthron got in touch with us about creating a new resource on the Internet for marine biosecurity; the Bio Security Toolbox.
They wanted something simple to manage and easy to add information and resources to. The site needed to be graphically appealing with a web design that worked on mobile devices.
Our Solution:
A responsive, mobile friendly web design built around WordPress. The site is  hosted on our WebEasy fully managed WordPress platform, with all its great usability features.
We made subtle and careful use of images to enhance the design but not dominate the content. Clarity of content was a key consideration for this website.