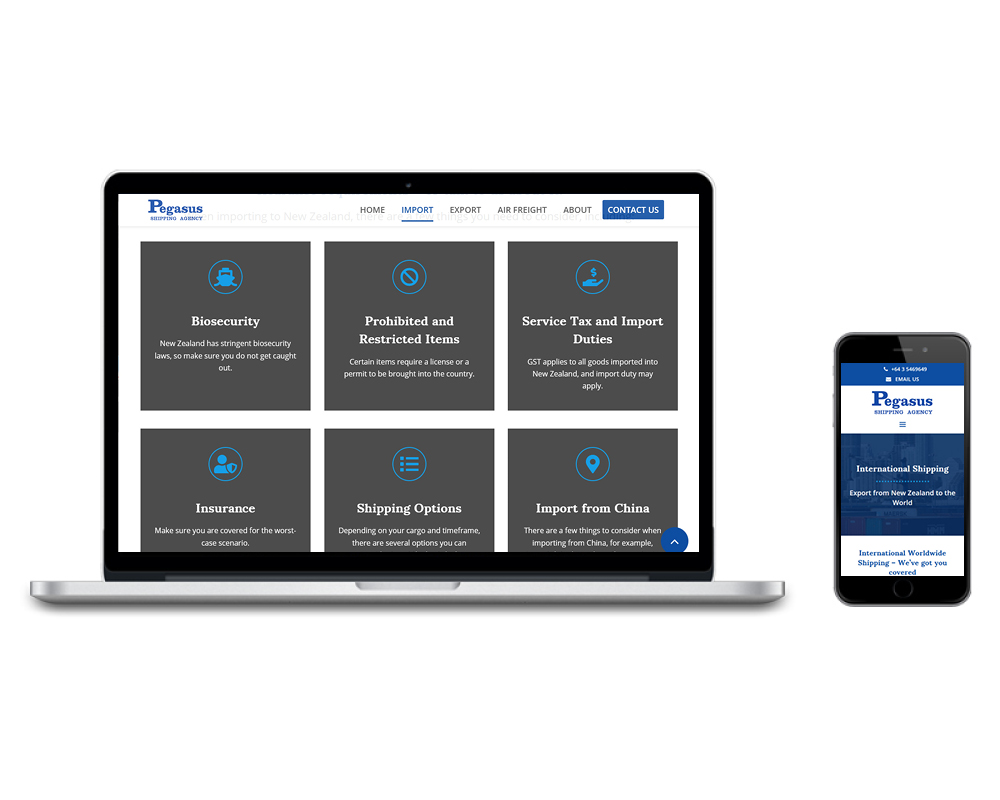 The Brief
We know Carl from Pegasus Shopping through the Nelson Business Network. Carl knows all things shipping, but needed an improved online presence.
Our Solution
We built Pegasus Shipping a new, responsive web site. It is designed around the super functional, easy to use WordPress content management system. The site is hosted on our WebEasy fully managed WordPress network for ease of maintenance.
Clean, simple and effective web design, providing the online marketing they required.