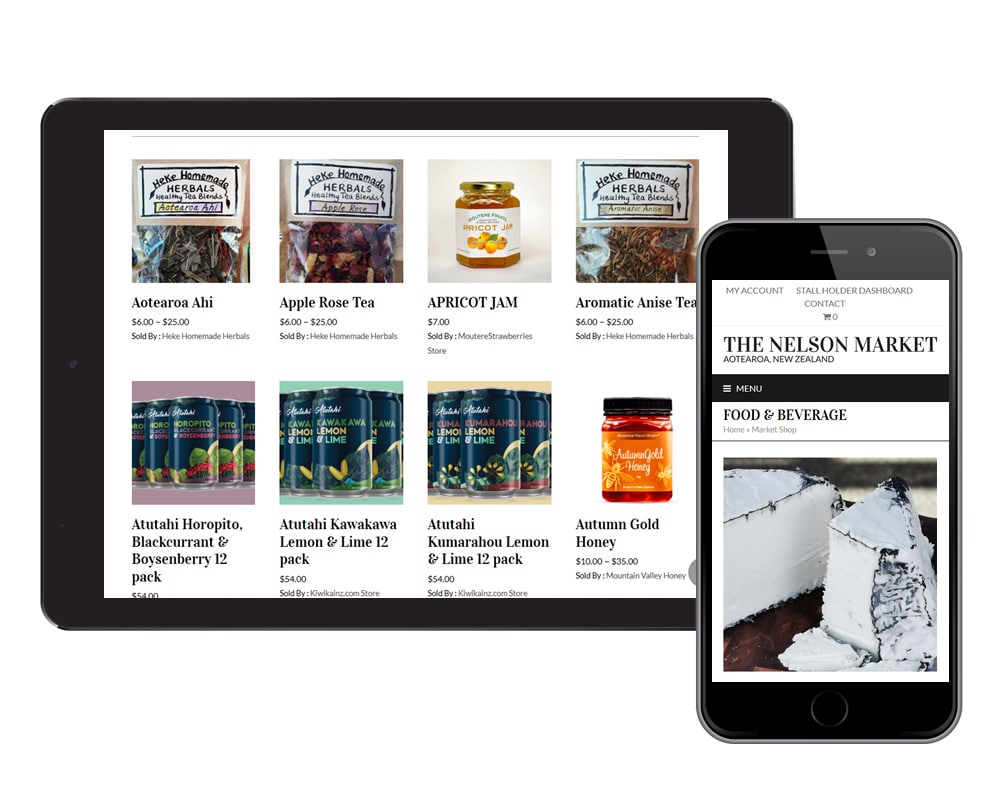 The Brief
Nita, from Nelson Market, has been working with Nikki, their consultant, on an online strategy to support the stallholders at Nelson market for some time.  The onset of Covid-19 and its resulting lockdown meant the requirement for an online option was accelerated.
So, earlier this year Nelson Market approached us to get a multi vendor store online, as soon as possible. The aim was for  Nelson Market stall holders to be able to sell their products online without needing their own web site or e-commerce system.
Our Solution
We built the website around WordPress.  This provides an easy-to-use system that is flexible, and can therefore cope with future requirements. We host the website on our WebEasy fully managed WordPress network. This means we manage the software, security and backups for them on an ongoing basis.
We built WooCommerce as a multi-vendor system and wrapped a very clean, neutral and mobile friendly web design around it.  We configured the site to work with Stripe Connect. This allows customers to order items from multiple vendors. The system then splits the payments and automatically pays the respective vendors.