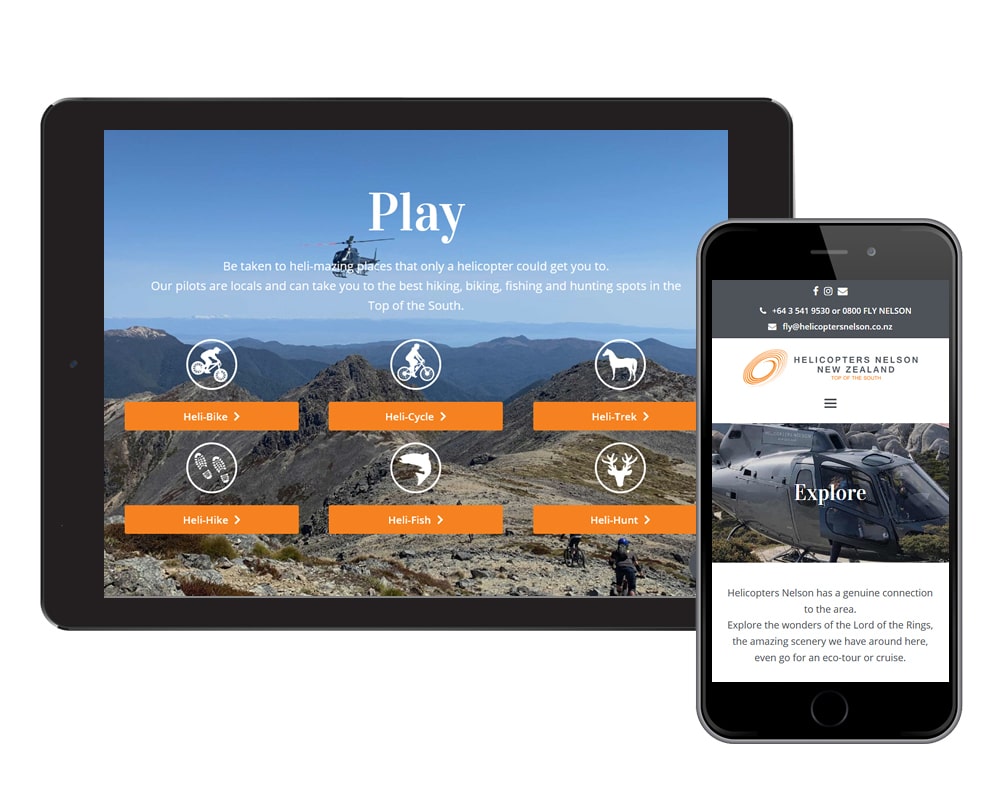 The Brief
It has been a busy year for Helicopters Nelson with a change of ownership and change of location, moving to Nelson Airport.
Thankfully the new owners, Pete and Michelle Darling, have chosen to stay with us for their web site and just had a major new web site redesign.
The new design to bring in an evolution of the brand, repaint of the fleet and heaps of great new photography.
Our Solution
With the current system having served them well we decided to create and apply a new design over the top. We then worked through all the content to re-lay it within the new design making sure everything was looking perfect.
Then, when making it live, we migrated the site to our fully managed WordPress network, WebEasy, so we could make sure every aspect of their site was properly maintained and updated on an ongoing basis