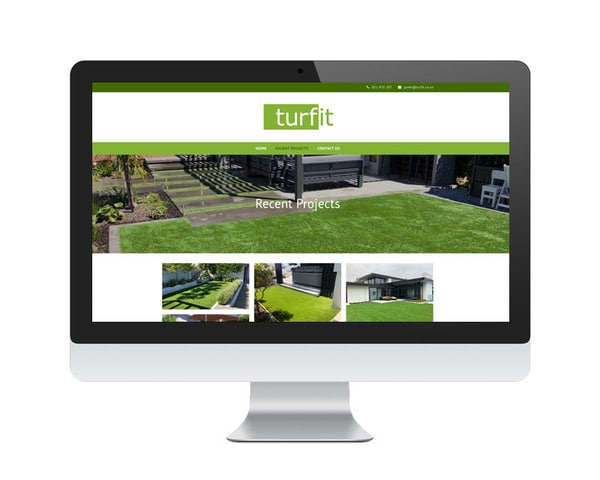 The Brief
Jaimie at Turfit was the first new client to spot our new sign written ute within hours of picking it up from the sign writers (thanks Cutting Edge).
He'd been wanting a new site for a while to put up a gallery of jobs done and show off his work to perspective clients.  Jaime wanted to be able to easily add new jobs as he completes them.
Our Solution
Simple, a fresh new design based on our cost effective EasyStart system and hosted on one of our fully managed WordPress platforms.
Special care was taken with developing a mobile friendly design as most of Jamie's clients, like so many, are mobile based.