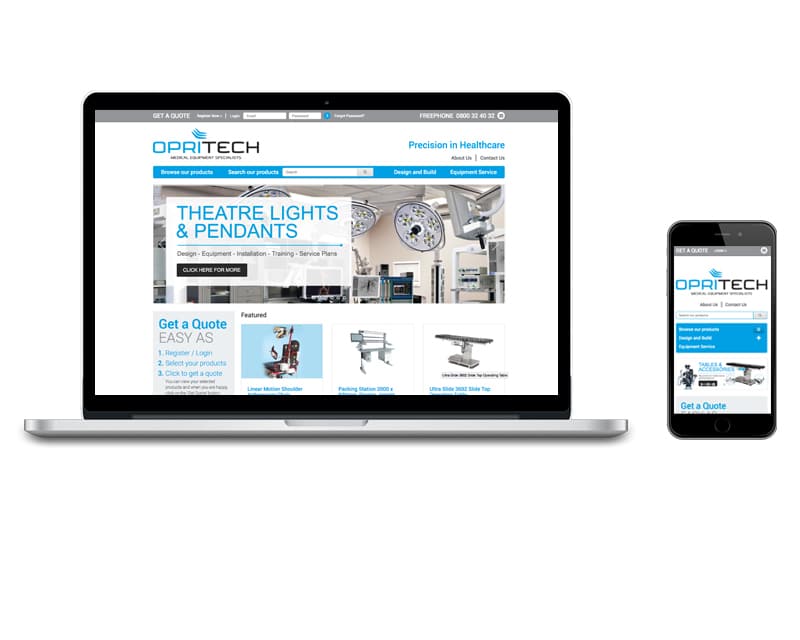 Allan and Brett at Opritech came to us wanting an online version of their massive catalogue of medical equiptment with the ability for clients to select items for quoting and request a quote online.  With the size of their catalogue they didn't want this to be seperate from their internal systems and therefore having to maintain all products in two different place.
While the requirements closely resembled those of an ecommerce system they didn't want to display prices and didn't want a shopping cart but instead a quoting system. OpenCart ecommerce to the rescue but customised to remove the shopping functionality and instead allow selecting items into a quote list and then submitting that for quoting.
We then programmed some nifty and totally custom middleware (software to allow two system to talk to each other) which kept all products data in synch with their internal database and also talked to their document management system to keep all product images and PDF brochures in synch.